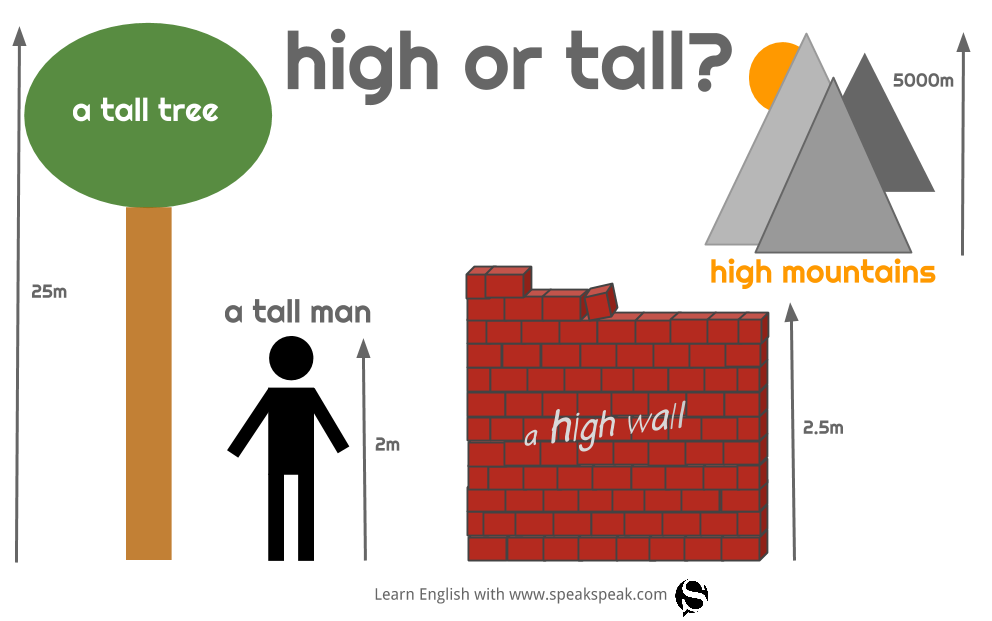 Hello. In this post I'll be looking quickly at the difference between high and tall, two commonly confused adjectives in English. High is used of most things, especially to talk about the distance above the ground, i.e. how far something, or its top, is from the ground: a high shelf| a high mountain| The shelf's too high, I can't reach it.
We use tall mostly for people, trees, buildings with many floors, and a few other things which are high and narrow (they are higher than they are wide), especially when you're thinking of the complete distance from top to bottom: a tall building| a tall tree/column/vase/fridge/bottle| a tall man.
In measurements, we use tall for people, but we often use high for things: Michael's six feet tall| That tree is about eighty feet high/tall.
Walls are always high, not tall.